Aside from turned into healthy and flavorful desserts and snacks, pumpkin spice is great to make into drinks. This Pumpkin Pie Punch is then recommended here. It's a delicious mix of gal, apple cider, ginger ale, pumpkin pie mix, Vanilla Vodka, and cool whip. I love serving it for weekend gatherings at Fall. It gets my guests hooked.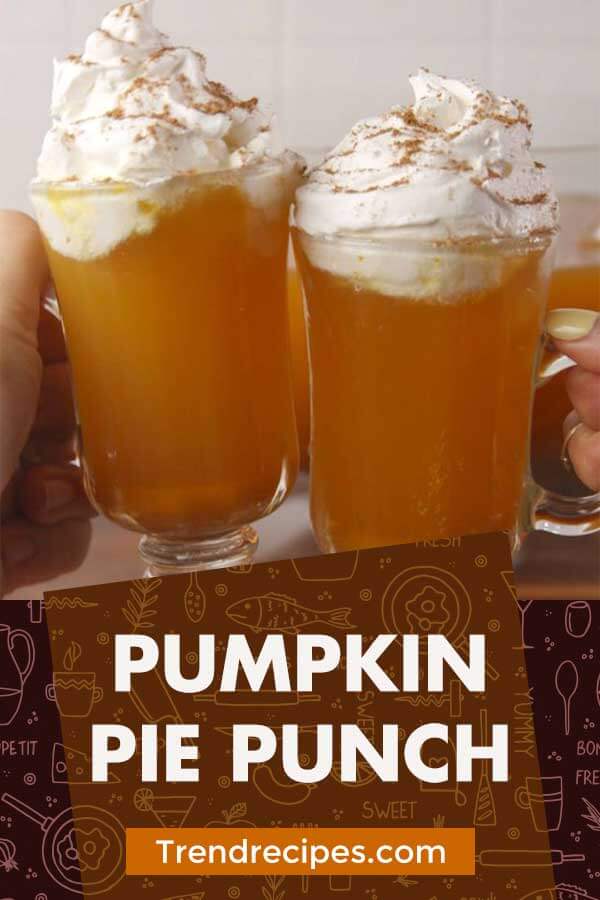 Pumpkin Pie Punch
Course: Drinks
Cuisine: American
Difficulty: Easy
If you are finding a good drink to make with pumpkin, this pumpkin pie punch is the way to go. As Fall's here, you should never miss it for parties.
Ingredients
1 can pumpkin pie mix

1/2 gal. apple cider

2 c. ginger ale

1 c. Vanilla Vodka

2 c. cool whip

Pumpkin pie spice, for garnish
Directions
Add cider, ginger ale, pumpkin pie mix and vodka to a pitcher. Stir until fully combined.
Divide among serving glasses, top with cool whip, sprinkle with pumpkin pie spice.
Serve immediately.
Recipe Video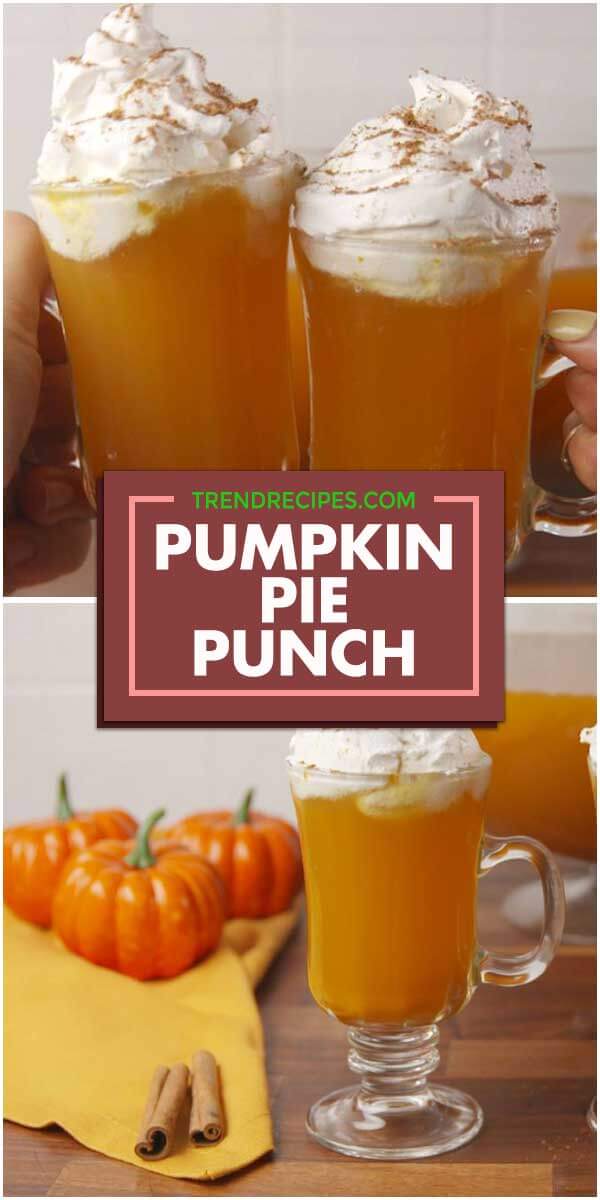 Source: https://www.delish.com/cooking/recipe-ideas/recipes/a55682/pumpkin-pie-punch-recipe/