One of the best ways to eat chicken is to fry it. The reason is quite simple. It's easy to make yet packed with flavors and textures. This Crispy Fried Chicken is then recommended here. Dipped in a flavorful sauce or chili sauce, this chicken surely keeps your taste buds satisfied. To make it healthier and enough to fill your stomach, you can serve it with fresh vegetable salad, BLT salad, for instance.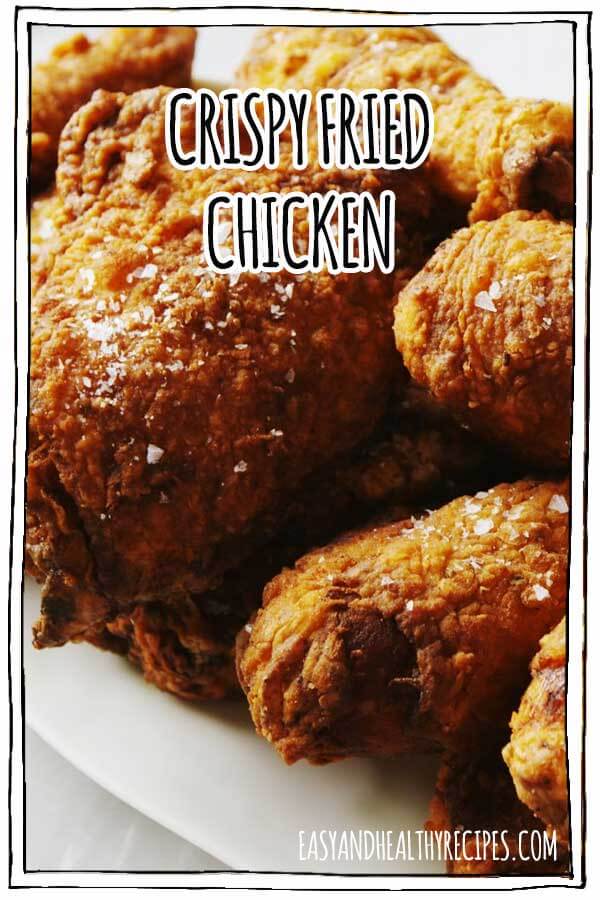 Crispy Fried Chicken
Course: Main, Dinner
Cuisine: American
Difficulty: Easy
This crispy fried chicken is one of my favorite recipes for chicken. Spend 30 minutes, and they're ready on your dining table.
Ingredients
FOR CHICKEN

Mix of bone-in chicken thighs, breasts, and drumsticks (about 2 lbs.)

2 large eggs

2 c. all-purpose flour

1 qt. buttermilk

2 tbsp. kosher salt

1 tbsp. garlic powder

1 tbsp. paprika

2 Freshly ground black pepper

Flaky sea salt

Vegetable oil, for frying

FOR HONEY DIJON SAUCE

1/4 c. honey

1/4 c. Dijon mustard
Directions
Combine buttermilk and 2 tablespoons salt in a large bowl. Add chicken and cover with plastic wrap. Refrigerate at least 2 hours and up to overnight.
Fill a Dutch oven fitted with a candy thermometer with vegetable oil until 2″ to 3″ deep, then preheat until oil reaches 350º.
Line a sheet pan with paper towels and a wire rack.
Transfer chicken from brine to another sheet pan and pat dry thoroughly with paper towels. Generously season with salt and pepper.
Add together flour, garlic powder, paprika, salt, and pepper to a large deep bowl. Whisk to combined.
Beat eggs with 2 tablespoons water in another large bowl. Using tongs, dip chicken in egg mixture, roll in flour mixture, and shake off excess.
Working in batches, fry chicken until golden brown and cooked through, 6 to 8 minutes (internal temperature should read 165º). Bring oil back to 350º before adding last batch.
Transfer chicken to wire rack to cool and sprinkle with flaky sea salt immediately.
Combine mix together honey and Dijon in a small bowl.
Serve chicken with honey Dijon sauce for dipping. Enjoy!
Recipe Video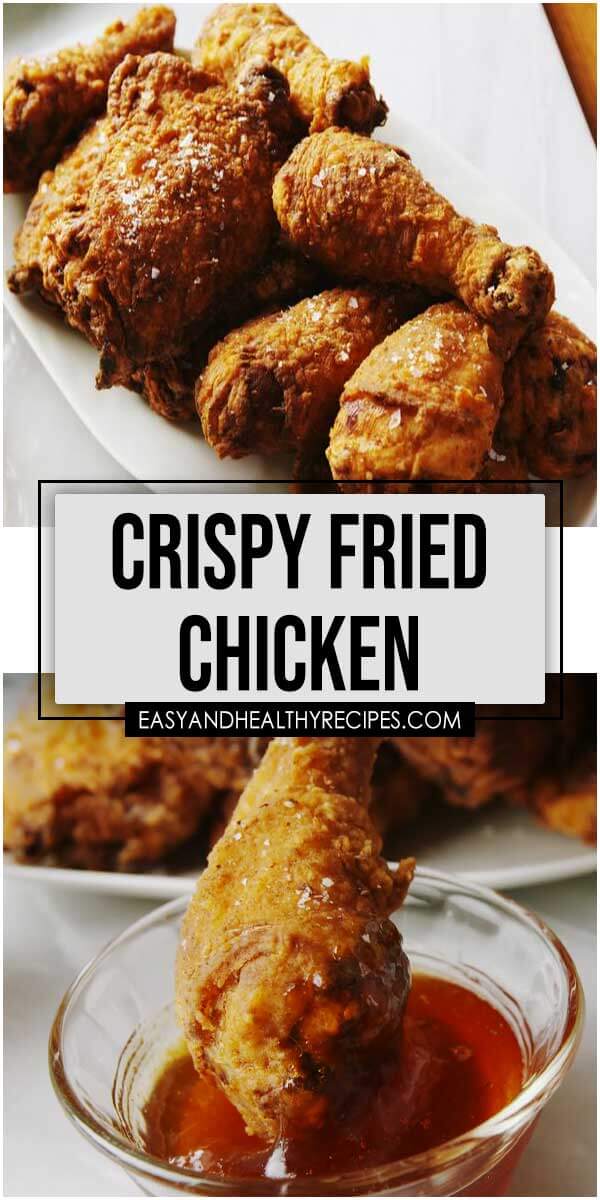 Source: https://www.delish.com/cooking/recipe-ideas/recipes/a51692/best-homemade-fried-chicken-recipe/