30 Incredibly Good Sheet Pan Chicken Dinner
Sheet Pan Parmesan Pesto Chicken, Potatoes, Broccoli and Carrots If you are a fan of sheet pan dinner, you should never miss this post. It shows 30 incredibly good sheet pan chicken dinners. Sheet pan garlic parmesan chicken and veggies, sheet pan teriyaki chicken, sheet pan rainbow chicken and veggies, sheet pan balsamic chicken,…there are many to vary your meal and spice up your cooking time. Just pick out favorite types, roll up sleeves, and give them a go.
I just love chicken. I love trying different meals with chicken. When these sheet pan chicken meals come to me, they get me hooked right. They're loaded with tastes and flavor, and more importantly way easy to make. Gather all ingredients in the sheet pan, added in seasonings, and baked until chicken is cooked through to your liking. To turn this chicken into complete meal, you can serve it with baked or roasted vegetables, quinoa, white rice or any side dish that you prefer. Simple, right?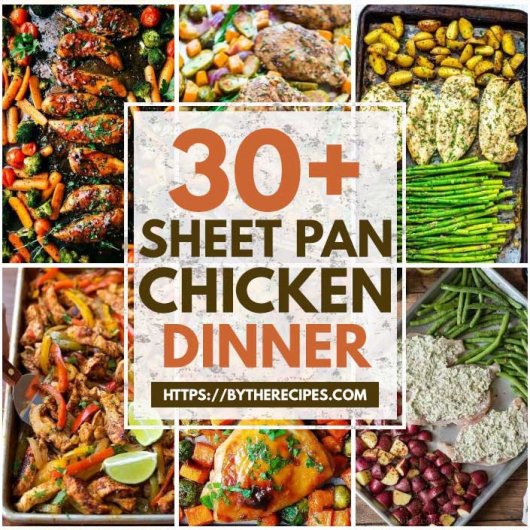 #1 Sheet Pan Teriyaki Chicken Breasts
#2 Sheet Pan Greek Chicken and Potatoes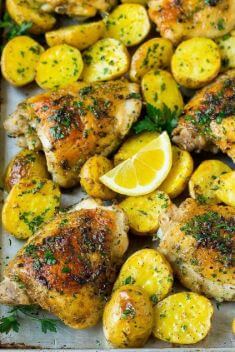 #3 Crispy Parmesan Baked Chicken Milanese & Veggies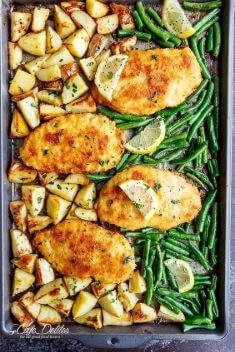 #4 Sheet Pan Balsamic Chicken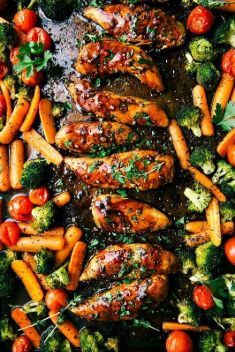 #5 Paleo Harvest Sheet Pan Chicken Dinner with Sweet Potatoes, Apples, and Brussels Sprouts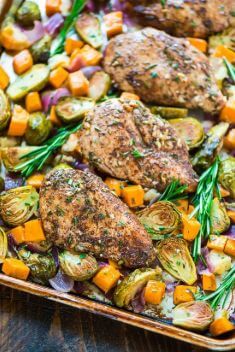 #6 Sheet Pan Chicken and Asparagus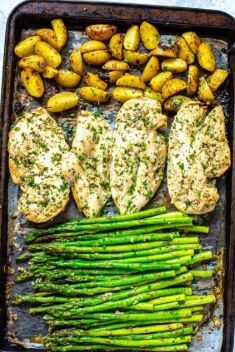 #7 Sheet Pan Chicken Fajitas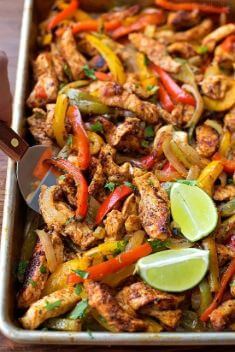 #8 Sheet Pan Maple-Dijon Chicken with Roasted Butternut Squash and Brussels Sprouts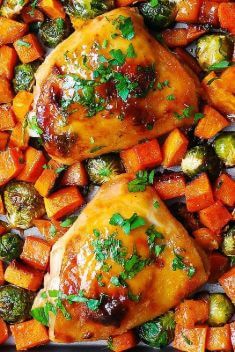 #9 Spinach Herb Baked Chicken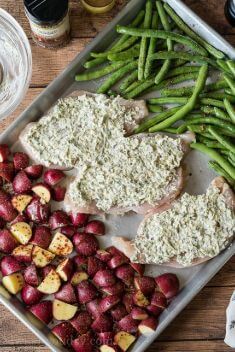 #10 Sheet Pan Lemon Parmesan Garlic Chicken & Veggies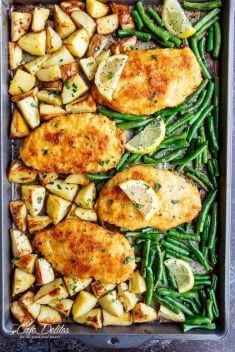 #11 Sheet Pan Chicken with Rainbow Vegetables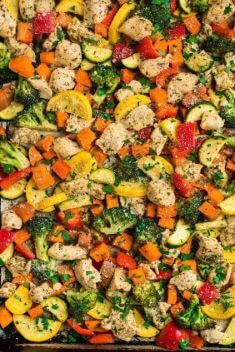 #12 Sheet Pan Bruschetta Chicken and Veggies
#13 Sheet Pan Chicken Breasts with Brussels Sprouts and Bacon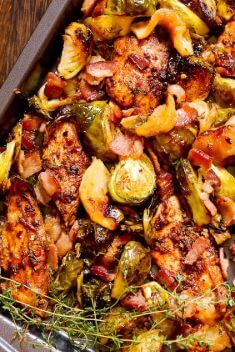 #14 Sheet Pan Rosemary Lime Chicken and Veggies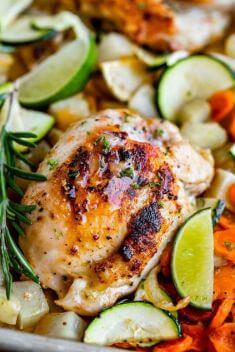 #15 Sheet Pan Parmesan Pesto Chicken, Potatoes, Broccoli and Carrots