Here is one of my "all-time" recipes for potatoes. Potatoes Au Gratin. It's a comforting and flavorful mix of russet potatoes, heavy cream, shredded Gruyère, grated Parmesan, nutmeg, milk, butter, minced garlic, chopped thyme, salt and pepper. It's an appealing dinner and lunch, and more importantly, a "must-serve" food at Christmas. Let's check it out!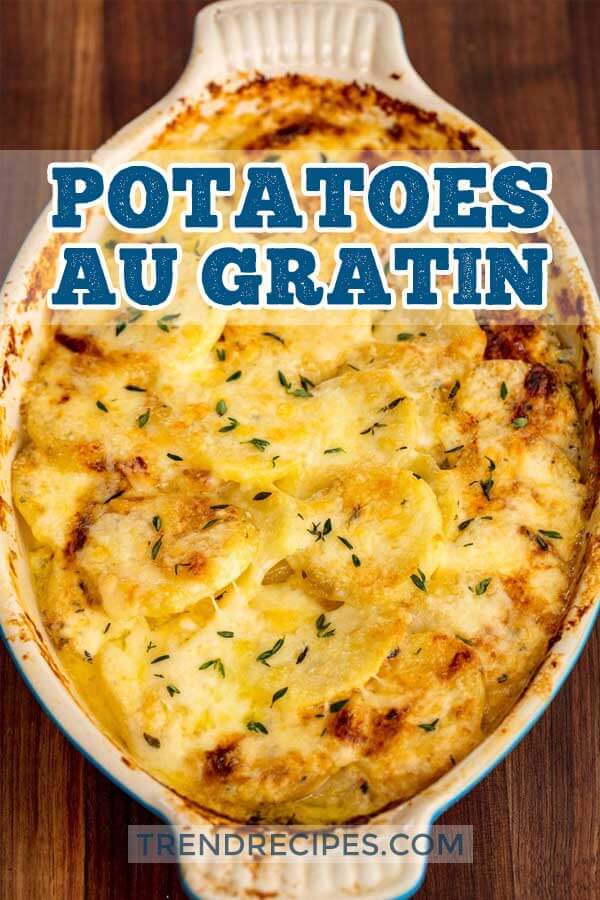 Potatoes Au Gratin
Course: Dinner, Lunch
Cuisine: American
Difficulty: Medium
Cooking time
1
hour
15
minutes
Total time
1
hour
30
minutes
If you are finding something good to make with potatoes, just give this potatoes Au Gratin a go. Enjoy!
Ingredients
6 russet potatoes, cleaned and peeled

1 1/2 c. heavy cream

1 1/2 c. shredded Gruyère

1/2 c. freshly grated Parmesan

2 tbsp. butter, plus more for pan

Pinch of nutmeg

2 cloves garlic, minced

1/4 c. milk

1 tbsp. freshly chopped thyme

Kosher salt

red pepper flakes
Directions
Preheat oven to 375°F and grease a large baking dish with butter.
Slice potatoes 1/4″ thick and place in water to prevent from browning.
Melt butter in a large skillet over medium heat. Add garlic and cook until fragrant, about 1 minute. Add cream, milk, thyme, nutmeg, salt, and red pepper flakes. Bring to a boil and reduce heat to low. Let simmer 10 minutes. Remove from heat.
Place a third of potatoes, slightly overlapping, in prepared dish, then pour a third of cream mixture over potatoes. Repeat with remaining potatoes and cream to make two more layers. Sprinkle Gruyère over top.
Cover with foil and bake for 45 minutes. Remove foil, sprinkle with Parmesan and bake until potatoes are tender and top is golden, 15 to 20 minutes.
Serve immediately.
Recipe Video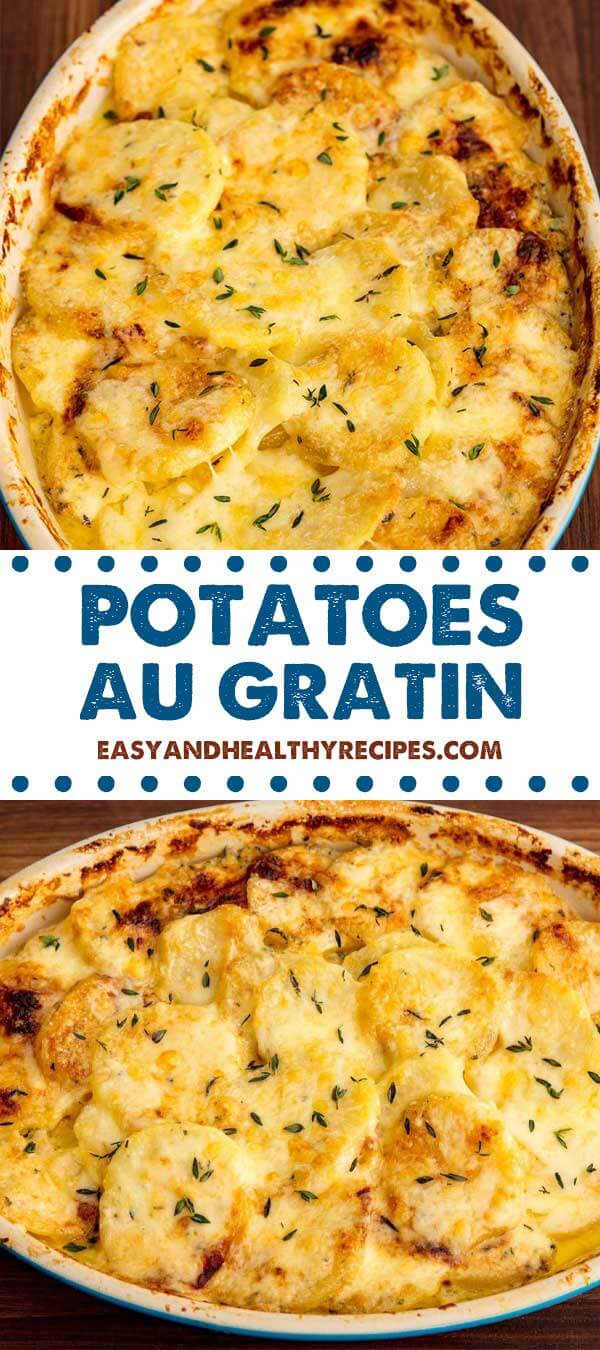 Source: https://www.delish.com/cooking/recipe-ideas/recipes/a58285/easy-homemade-potatoes-au-gratin-recipe/