Bacon Wrapped Parmesan Potatoes
If you are a big fan of potato wedges, just give these Bacon Wrapped Parmesan Potatoes a try. Russet potatoes cut in wedges, tossed with salt, pepper, garlic powder, Italian seasoning, and Parmesan mixture until fully coated, wrapped up with bacon, and baked until cooked through and tender. They are an appealing side dish for any meal at any time. Ready to give them a try?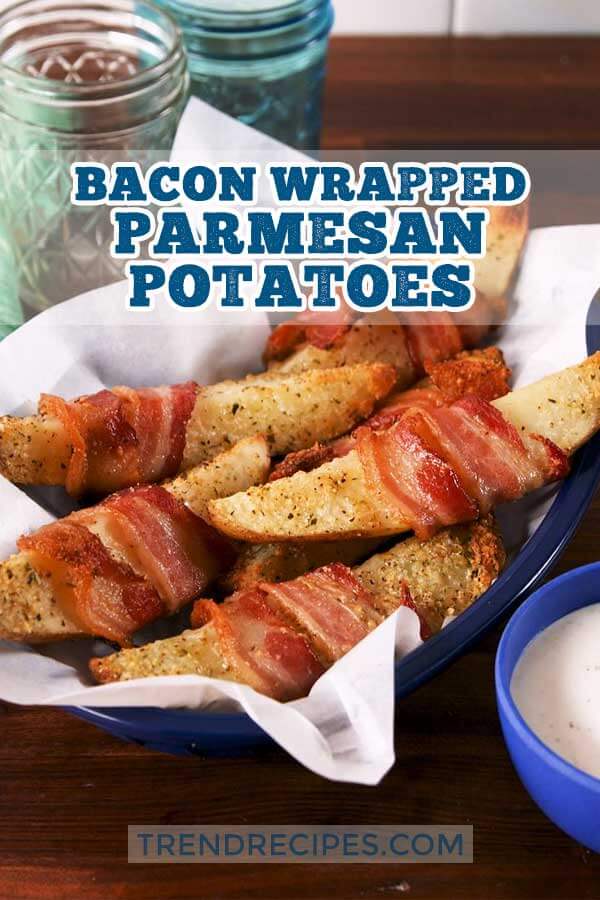 Bacon Wrapped Parmesan Potatoes
Course: Sides
Cuisine: American
Difficulty: Easy
These bacon wrapped parmesan potatoes are ready in just 45 minutes. They're great to serve alongside baked or grilled meats and seafood.
Ingredients
2 large russet potatoes, cut in half lengthwise and then into 3 wedges per half

12 thin slices of bacon

1 tbsp. Italian seasoning

1 c. grated Parmesan cheese

2 tbsp. garlic powder

kosher salt

Freshly ground black pepper

Ranch, for dipping
Directions
Heat oven to 400°F. Place a cooling rack on a baking sheet, then grease with cooking spray.
Add salt, pepper, garlic powder, Italian seasoning, and Parmesan to a large bowl, whisk to combine. Add potatoes, tossing wedges until fully coated.
Keeping as much cheese on each wedge as possible, wrap potatoes with bacon.
Transfer onto prepared rack, then bake, turning halfway through, until bacon is cooked and potatoes are tender, about 35 minutes.
Serve with ranch.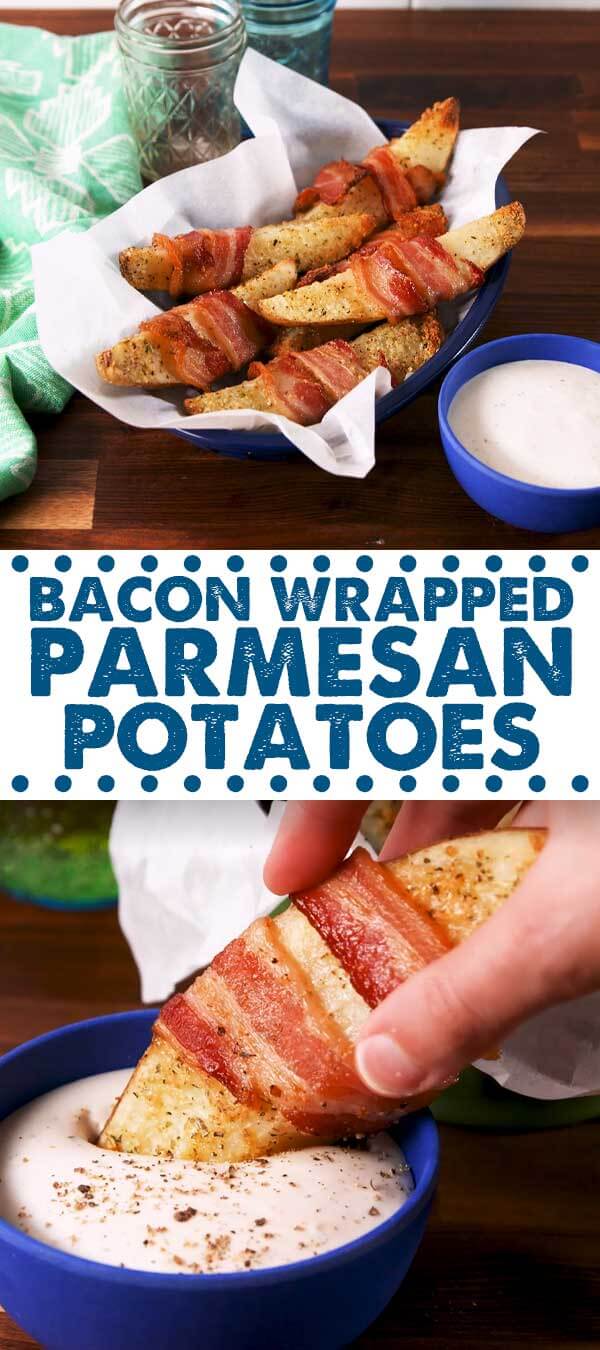 Source: https://www.delish.com/cooking/recipe-ideas/a19425483/bacon-wrapped-parmesan-potatoes-recipe/