30 Ridiculously Good Recipes For Shrimp Skewers
Shrimp skewers are our new favorite! Marinate shrimps with spices or a preferred marinade, thread them onto skewers, then grill on pan or charcoal heat until both sides are done. There is one thing interesting that you can grill shrimps on their own or with vegetables and herbs. Dipping them into a tasty and flavorful sauce, the shrimps are bound to melt in your mouth. Yummy!
In this article, we're glad to share 30 ridiculously good recipes for shrimp skewers (also called kabobs or kebabs). If you have an appetite for shrimp for today's meals, these are the way to go. Blackened shrimp skewers, garlic butter shrimp skewers, grilled shrimps with chimichurri sauce,… they are all gathered here. All you need to do is to choose favorite types and turn them into homemade food. Many of them are also great for outdoor parties or picnics. Let's dive right in!
#1 Teriyaki Shrimp and Pineapple Skewers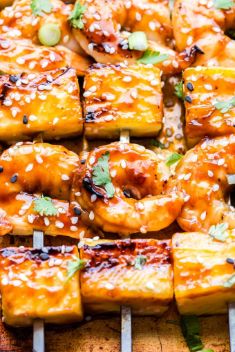 #2 Cajun Shrimp Skewers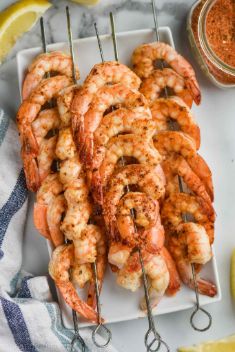 #3 Sweet Chili Shrimp Skewers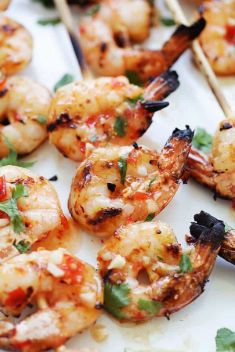 #4 Sausage and Shrimp Kabobs
#5 Grilled Bang Bang Shrimp Skewers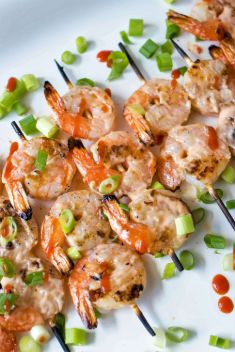 #6 Garlic Butter Shrimp Kebabs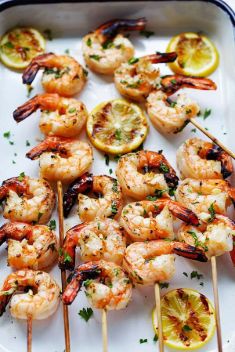 #7 Easy Mediterranean Garlic Shrimp Skewers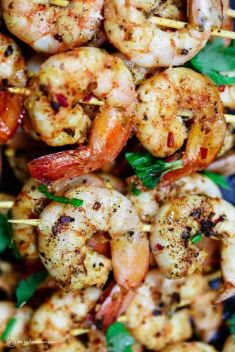 #8 Honey Garlic Butter Shrimp Pineapple Skewers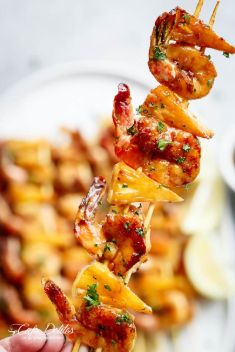 #9 Lemon Garlic Shrimp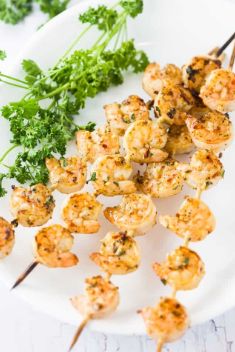 #10 Sesame Shrimp Skewers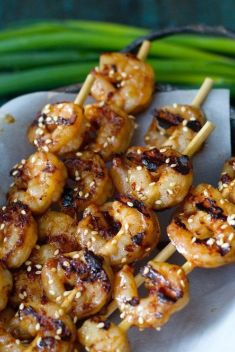 #11 Grilled Garlic Cajun Shrimp Skewers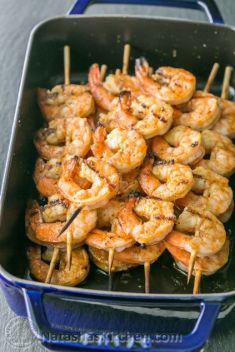 #12 Spicy Oven-Baked Shrimp Skewers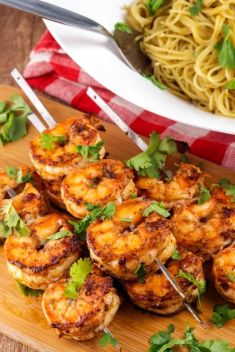 #13 Lemon Garlic Shrimp Kabobs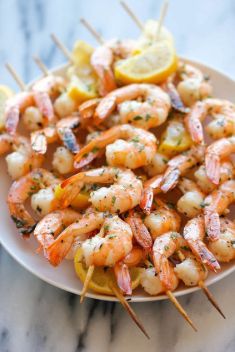 #14 Grilled Jerk Shrimp and Pineapple Skewers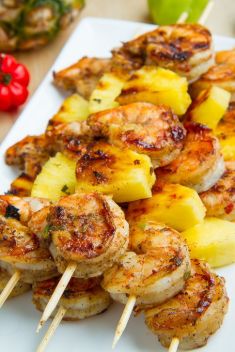 #15 Blackened Shrimp Skewers