How to turn onions into tasty and flavorful appetizers or (side dishes)? These Bacon Onion Rings are definitely worth mentioning. Onions cut into rings, wrapped double up with bacon slices (coated with brown sugar and cayenne pepper mixture), then baked until bacon is crispy and golden. Who can resist them? My family can't. We all fall in love with them from the moment tasting them. Yummy!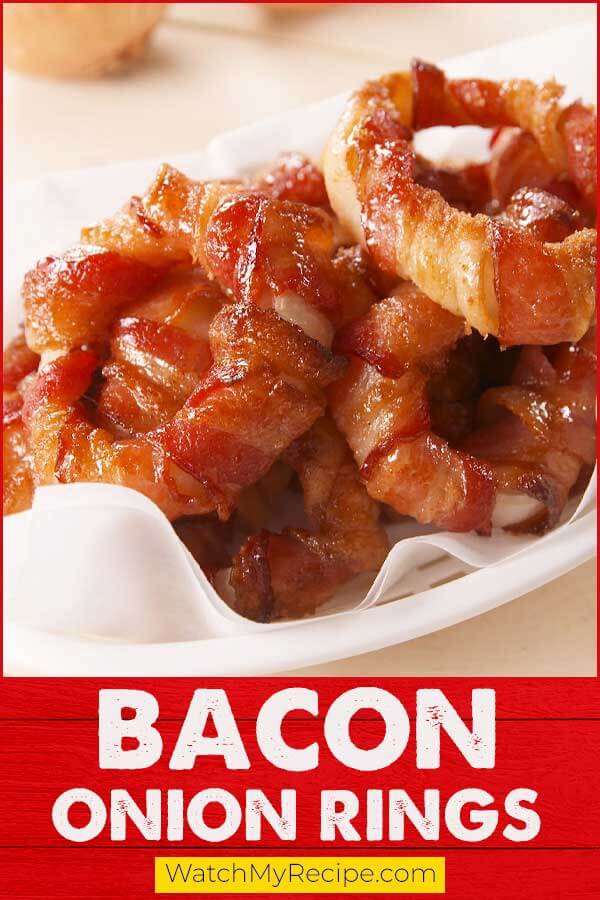 Bacon Onion Rings
Course: Sides, Appetizers
Cuisine: American
Difficulty: Easy
These bacon onion rings are great to make all year. The reason is simple. They're quite easy to make and fun to eat.
Ingredients
12 strips bacon

1 large yellow onion

1/4 c. brown sugar

1/2 tsp. cayenne pepper

Ranch, for serving
Directions
Preheat oven to 400°F. Prepare a medium baking sheet lined with aluminum foil and fit with a metal cooling rack.
Cut onion into 1/2″ rings, then separate every other ring, so that each ring contains two rounds of onion.
Add brown sugar and cayenne pepper to a large shallow plate, mix to combine. Lay bacon on mixture to coat.
Wrap doubled up rings with bacon, then set on baking sheet. Bake 30 to 35 minutes, or until bacon is crisp and golden.
Serve with Ranch, if desired.
Recipe Video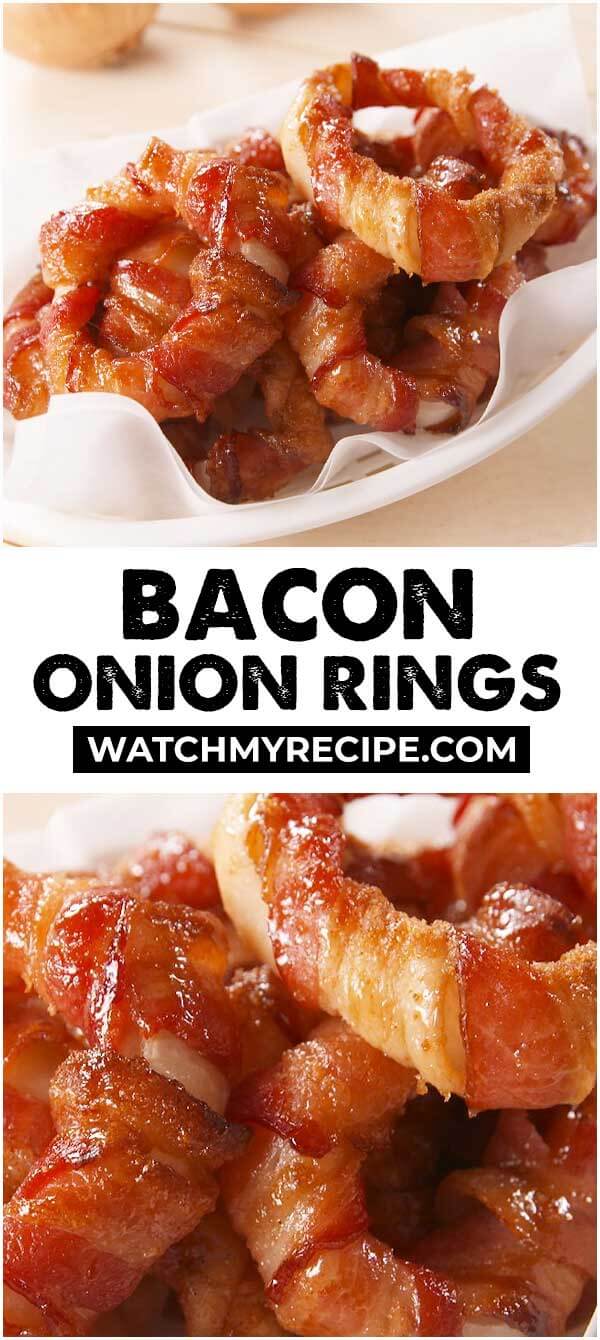 Source: https://www.delish.com/cooking/recipe-ideas/a19747393/bacon-onion-rings-recipe/