Here Are What To Make with Pomegranate!
Although pomegranates are consumed less often than other fruits, it's still great to turn them into flavorful foods and drinks. Spinach apple and pomegranate salad, pomegranate cake, pomegranate mimosas or pomegranate sesame chicken with ginger rice pilaf tastes so good. Tasty and super duper impressive, your taste buds are all in a treat! Some of them are additionally perfect for holidays. Maple roasted carrots in Tahini sauce with pomegranate and pistachios, for instance, are a great side at Easter.
So, our post today lets you know 30 best things to make with pomegranate. If you prefer trying different foods and drinks, just give these a try. The collection contains different types, feel free pick out your favorite types. Getting their recipes on hand, you can enjoy them right today or whenever you have an appetite for. The way to make them is also easier than you think. Tap the link and follow detailed instructions. Let's get started!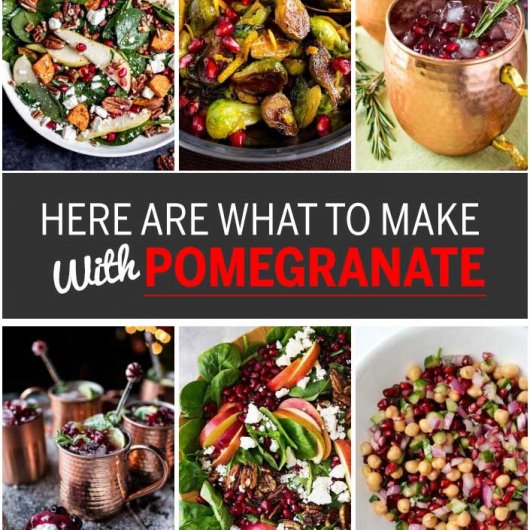 #1 Spinach, Apple, and Pomegranate Salad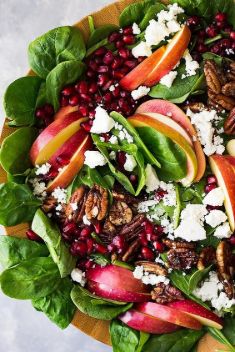 #2 Pomegranate Salsa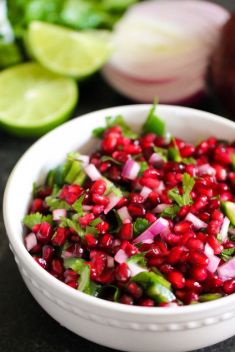 #3 Brussels Sprouts With Walnuts and Pomegranate
#4 Pomegranate and Peppermint Moscow Mules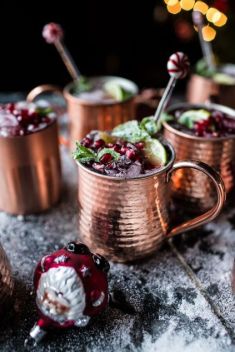 #5 Chickpea Pomegranate Salad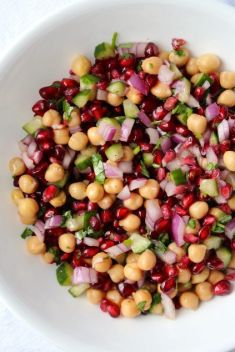 #6 Pomegranate Sesame Chicken with Ginger Rice Pilaf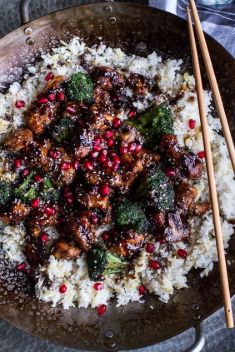 #7 Persian Pomegranate Chicken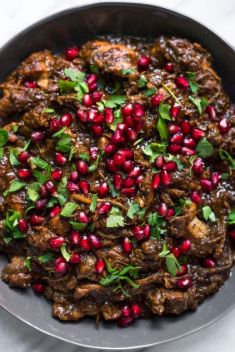 #8 Vodka Pomegranate Cocktail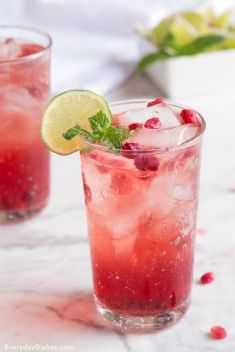 #9 No-Bake Chocolate Pomegranate Tart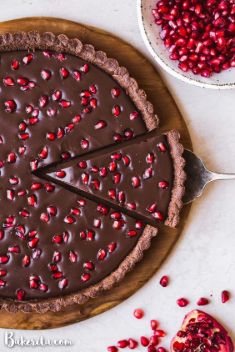 #10 Kale, Butternut Squash & Pomegranate Salad with Lemon Tahini Dressing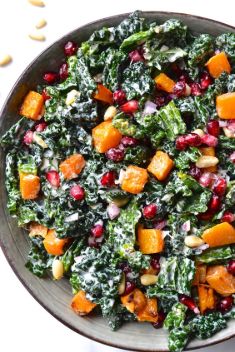 #11 Pomegranate Rosemary Moscow Mule
#12 Roasted Sweet Potato, Pear & Pomegranate Spinach Salad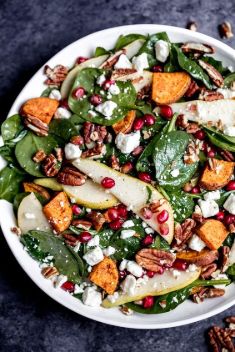 #13 Citrus Caramelized Brussels Sprouts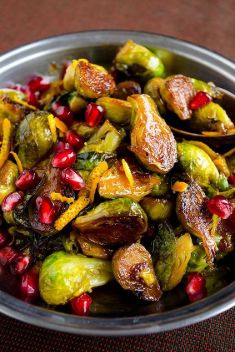 #14 Seared Scallops with Pomegranate Glaze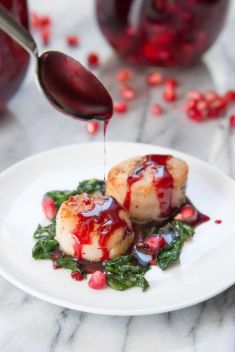 #15 Pomegranate Pecan Party Appetizer