3 Ingredient Pumpkin Brownies
I just love pumpkin. Creamy soup, butter dip, cakes,… there are a lot of healthy and tasty foods to make with it. These 3-Ingredient Pumpkin Brownies are then recommended here. They're one of my beloved desserts and snacks. Paired with cocoa powder, peanut butter, and sugar, these brownies promise to keep your taste buds satisfied. Ready to give they a go?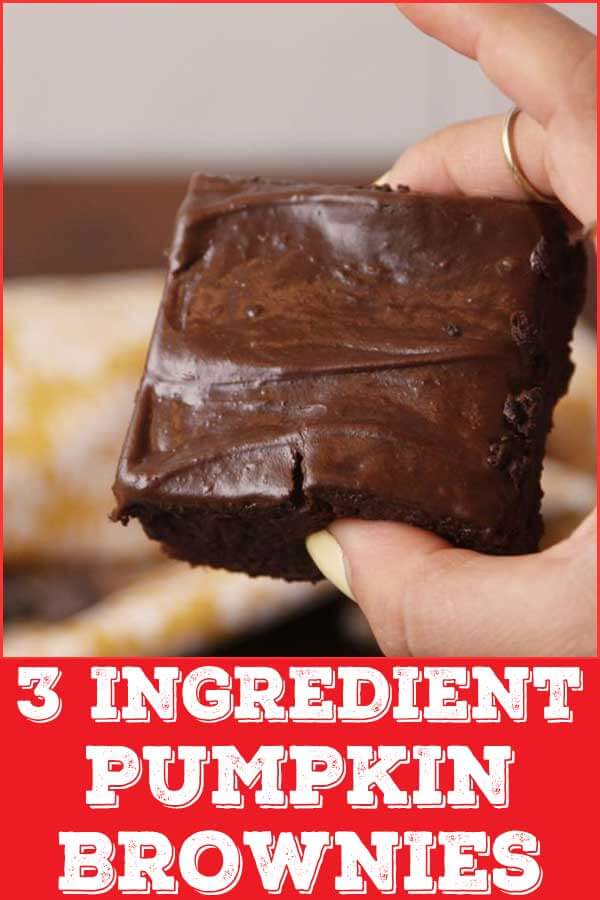 3 Ingredient Pumpkin Brownies
Course: Dessert, Snacks, Breakfast
Cuisine: American
Difficulty: Easy
Easy to make yet super delicious, these 3-ingredient pumpkin brownies are perfect to make all year. Weekend is coming, just give them a try if you get interested!
Ingredients
3 c. pumpkin puree

2 c. cocoa powder

1 1/2 c. peanut butter

1/3 c. sugar, optional

Chocolate frosting, if desired
Directions
Preheat oven to 350°F and prepare an 8 inch by 8 inch pan lined with parchment paper.
Add pumpkin puree, cocoa powder, peanut butter, and sugar (if using) into a large bowl. Using a hand mixer, mix all ingredients together until smooth and fully combined.
Press batter onto prepared pan and bake until an inserted toothpick inserted in the center comes out clean, about 35 minutes. If desired, frost.
Let cool, slice and serve.
Recipe Video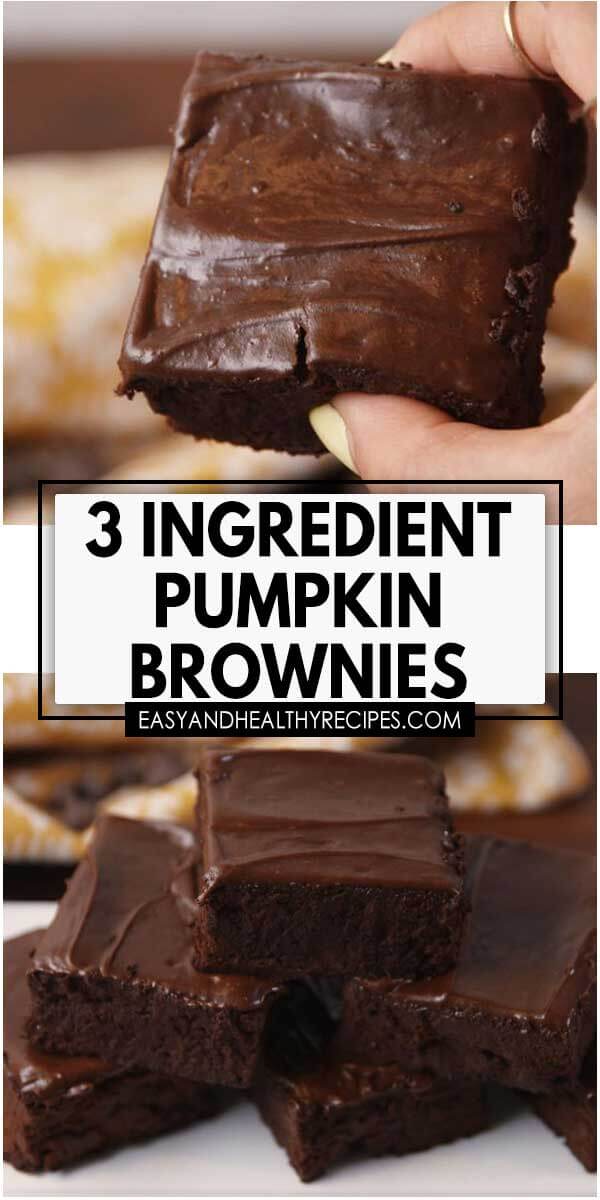 Source:https://www.delish.com/cooking/recipe-ideas/recipes/a55594/3-ingredient-pumpkin-brownies-recipe/